First of all, it is fantastic that you wish to join us with a Premium Subscription!
Purchasing a gift voucher, however, is not the same as signing up to an account. In order to do this, please follow the steps outlined below.

Step 1: Click the 'Sign up Today' link:

Step 2: Click on the link for a personal subscription (shown below).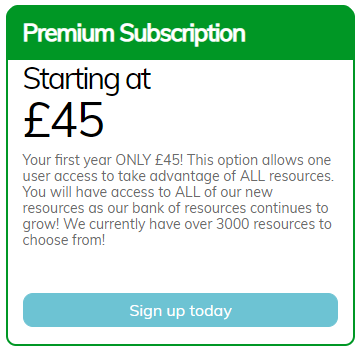 Step 3: At the top of the personal details page, you will see the option to redeem a gift code.


Step 4: Insert the correct details here, complete the personal information details and then click 'Apply'.

If at any point you require further assistance, please do not hesitate to get in touch and a member of the team will be more than happy to help. We can be contacted via the phone on 01422 419 608, email at
hello@classroomsecrets.co.uk
or via our social media channels. We also have a Live Chat facility available on our website during our office hours of 8.30 - 4.30 (Monday to Friday).